Sunday afternoon a tweet come across my screen that caught my eye:
[blackbirdpie url="https://twitter.com/thegeekwife/status/292717981421670400″]
Of course, I got curious, clicked on the link, and read. I probably needed it more than she knew.
One of the scariest things about maintaining a blog is wondering if anyone still cares about what you write if you've been at it for a while. I've found the more often I think folks aren't "listening," the more likely I am to hide out (as mentioned in the post I actually wrote on Sunday before looking at Cynthia's). Any time someone feels like sharing a link to my personal site, it lets me know someone still cares enough to read what I've got to say. It's probably the best feeling in the world for a creative – when someone says they appreciate your efforts…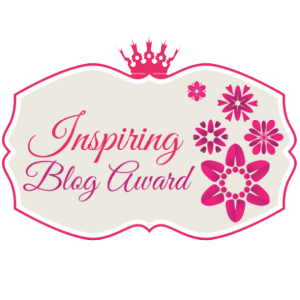 See, she's honored this blog and fourteen others with an Inspiring Blog Award. I got to meet her virtually via #bhamchat, a weekly Twitter chat focused on current events in Birmingham that I started a few years ago (with plans to finally re-start in early February 2013). I got to meet her via a tweet-up later that year and enjoy whenever I happen to run into her after I've decided to see what life's like offline every once in a while.
What I relish most is her honesty and straight-forwardness – things one doesn't often run into nowadays given our digital personalities.
Receiving the award comes with the following responsibilities, including:
Display the award image on your blog.
Link back to the person who nominated you.
State 7 things about yourself.
Nominate 15 other bloggers and link to their sites.
Notify the bloggers that they have been nominated and link to the post.
I am going to cheat a little on the listing of the seven things, since I created this list back in 2011 that's pretty exhaustive. There's also a similar list of truths I came up with back in 2010.
Now, for a list of blogs I find inspirational:
I hope you find some of these suggestions as inspirational as I do. Sometimes it's through the words they share; sometimes it's by merely clicking on the "publish" button and adding something else to the Internet to ponder…
Thanks again, Cynthia! I needed it.
Cheers.