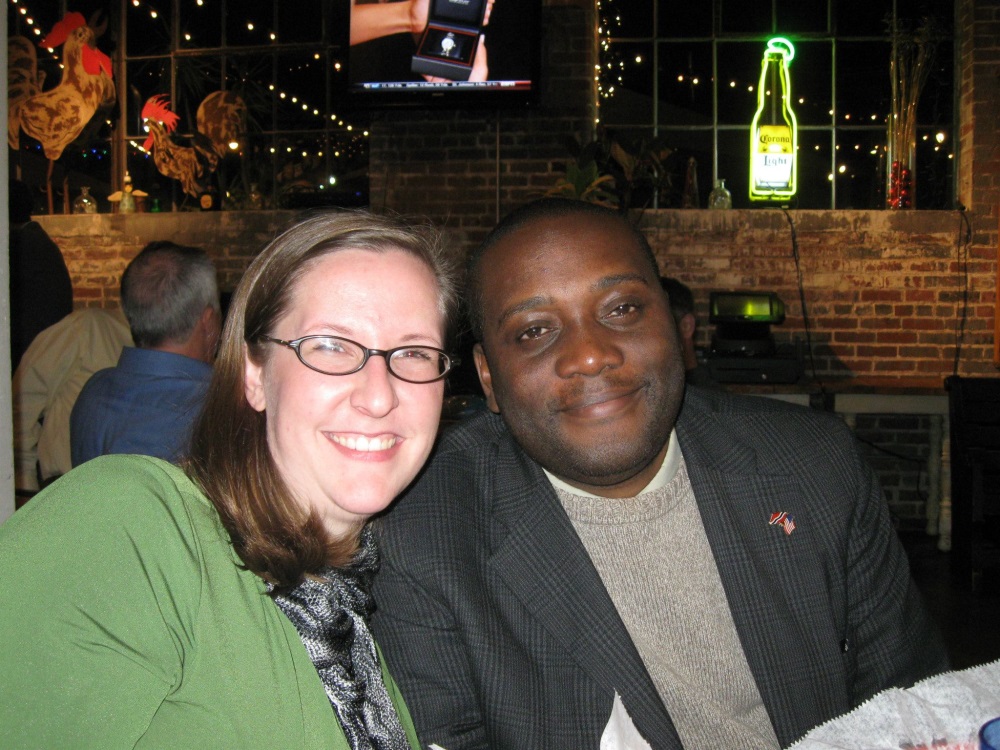 It hasn't exactly slipped up on me. Historians don't let a lot of milestones escape their internal calendars.You'd think having two of them in the same household would mean no date slips through the cracks? You'd be wrong. I started to question if it mattered as I'd remember it early on while she'd have no idea it had come again.
Many things have changed. I can't think of the last time we've had a couple of pints of Guinness together (though our current local options, like Good People and Avondale, make it easy to pass it by at the grocery). I've got memories of sitting out on a patio or on a porch from our "tree house" a half-block from Forsyth Park, simply trying to enjoy life. I also know of times where we've sat in the dark, wondering if we'd ever see "normal" again.
I remember losing an argument in August 2004 about whether or not she'd follow me to Birmingham. I didn't want to get hurt again if I got the job and it turned out she didn't like it here.
I walked from what was essentially my dream job to chase another passion; she supported my choice. She lost her job and life got a lot more stressful for eight months; I did my best to make sure we weren't too bad off. We tried our best to keep each other sane.
She's put up with my love of baseball regardless of the temperature outside; my outlook on life even as my optimism became more and more tinged with cynicism; and watching (without laughing at) in-depth conversations between myself and the only other creature who's lived with me longer. There are many things I sit on, but there would be a lot more things if she hadn't made the move with me. It's nice to be able to talk to someone who isn't worried about trending topics, Facebook or Twitter, or social media strategy for that matter. My grandmother and one of my best friends got to meet her before they passed, and they liked her a lot. She was there for me when I learned of their deaths.
We still haven't been to the Stadium, but she's introduced me to Skyline Chili.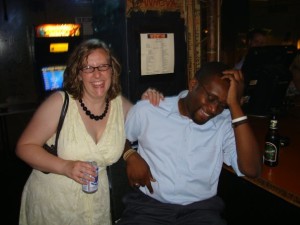 We've been through a lot. Tonight, I'll head back to the house after a meeting and she'll head on over to practice in advance of this weekend's Opera Birmingham performances. She'll get home late and collapse on the couch while attempting to fill me in on what happened as she tells me she's not really asleep. I'll laugh and look forward to Sunday's performance.
There's no fancy dinner. No reenactment of our late night run out to the diner on Abercorn and ridiculous amounts of coffee at some insane hour in the morning. Just the comfort in knowing all's well, and that the trip to the diner and losing that match were two of the best things to ever happen in my life.
Happy Anniversary, Betsy.