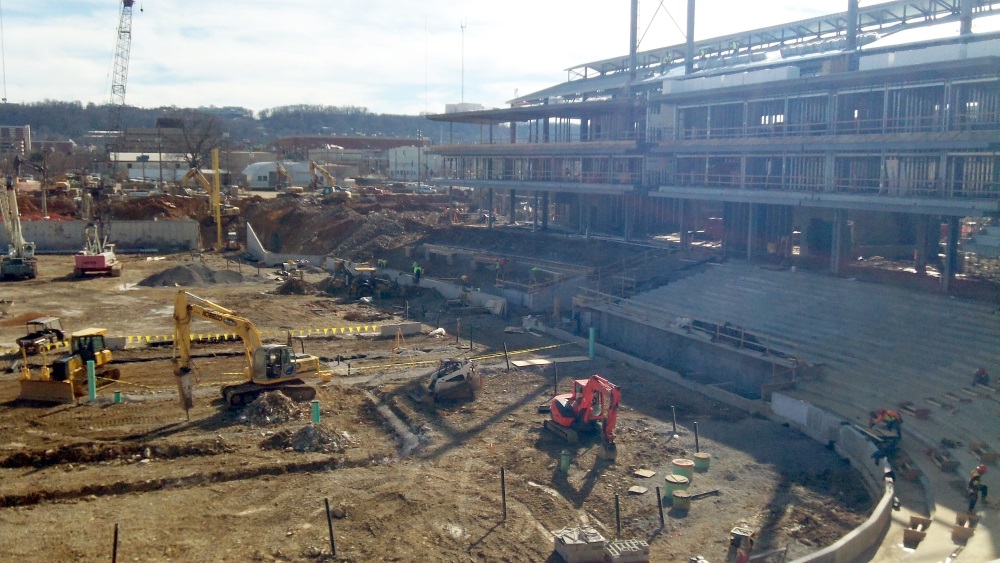 If you haven't figured it out over the years (or if you haven't really known me for too long), I'm a HUGE baseball fan. The countdown to spring training is even more important than the one to Opening Day and MLB is making it fun this year. Growing up in New York in the '90s meant taking advantage of significant student discounts at old Yankee Stadium for mid-week games. The National Pastime played a role in several life decisions including the time I purposefully booked a flight home for the the day/night Subway Series doubleheader. It's also been an important part of determining just where I want to live.
I never lived more than a 10-minute drive from Grayson Stadium (the oldest continuously active minor league ballpark in existence) while in Savannah, GA, leading to habits that set up an interesting first trip there with Betsy. The idea of living in a city with the world's oldest ballpark didn't hurt when weighing whether or not to relocate to Birmingham a little more than eight years ago. However, unlike my regular (practically weekly) visits to the ballpark in Savannah, I've rarely found myself driving to the Hoover Met to take in a Barons game. I think I've seen four home games in eight years in addition to the Southern League All-Star Game a couple of years ago.
I think we'll see a change in that habit beginning this spring.
Saturday saw me lucking out and scoring one of the last slots for the 12:40 p.m. tour of the Barons' new home, Regions Field. There's still a lot of work to be done in advance of April 10, but it's already a sight to behold. It reminded me of being at Fenway Park in Boston or Richmond County Bank Ballpark, the home of the Staten Island Yankees. Both of those venues provide you the opportunity to never be disconnected from the action on the field, even if you're in line for a hot dog. Those two ballparks are also perfect comparisons in my mind due to their integration into the surrounding community and their part (however small) in redevelopment efforts upon their completion. They're always in a state of flux – in a good way.
I long for the ability to escape from life every once in a while. I'm more of a homebody though, making some ventures out into the real world more laborious than many realize. Recent developments throughout the city are beginning to make that desire possible while rediscovering a city I know through mainly anecdote and exploration. Whether it's the opening of an Octane Coffee much closer to my front door or the notion of  sitting at Todd English P.U.B. while watching a game this spring (both courtesy of the city's new Uptown entertainment district), it's something that seems more palpable an opportunity. The new ballpark's got its own collection of projects tentatively scheduled to reinvent that section of town.
Many of the folks I know around here get lost in football during the fall; I just choose to become consumed by stats and story arcs between March and November. It's a nice reminder about the ability to start over again if "things don't go the way they're supposed to in life." It's the key to exploration and escapism for me – one I'm thinking I need more than ever as I tackle a daily existence.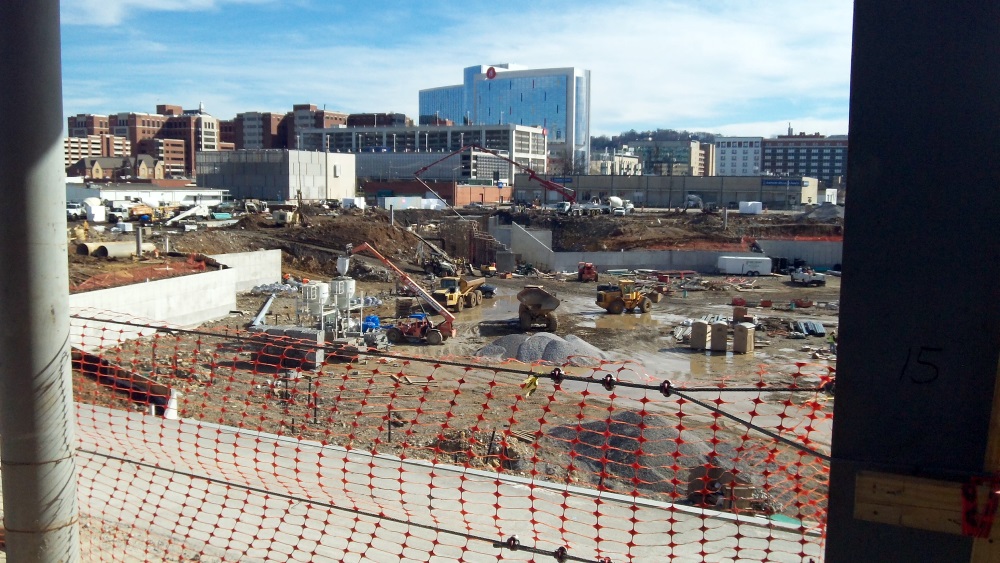 The Barons will hold another open house event on March 9 – about a month before the scheduled 7:05 p.m. first pitch against the Mississippi Braves. According to the team, tickets for that game are now only available as part of a a mini-game plan purchase. Hearing that made me even more extremely grateful for the Christmas gift I received – tickets to the game (Thanks, John!). I already drive by to check on the park's progress at least twice a week, watching the early signs of a transformation in the form of Railroad Park move all around me. Sometimes those excursions turn into a visit to Good People Brewing Company for a pint – and the chance to record some memories of what it was like "before everybody else discovered what's happening." I've lived that experience before too – in Savannah. Remembering what it was – while enjoying what it's become – is a lot of fun.
I'm grateful for the opportunity live through another transformation starting this spring, thanks in part to a ballpark rising on the city's Southside.
Cheers.