There have been many constants throughout my time on this planet. Two of them (well, really one of them) stand out more after a week of research. If nothing else, it's only solidified what I think my subconscious thinks it needs for a good life — Romanesque Revival architecture and close proximity to an airport.
Yes, it does sound crazy, but hear me out.
I started researching discontinued NCAA Division I football programs an article and an opinion piece I wrote for The Terminal about the recent situation at the University of Alabama at Birmingham and the situation throughout Division I (including FCS schools). The list I found on Wikipedia of discontinued programs included one name that stood out for some reason — Webb Institute. I clicked on the link and found myself intrigued by both of the images on the right side of the Wikipedia page and the original location of the school.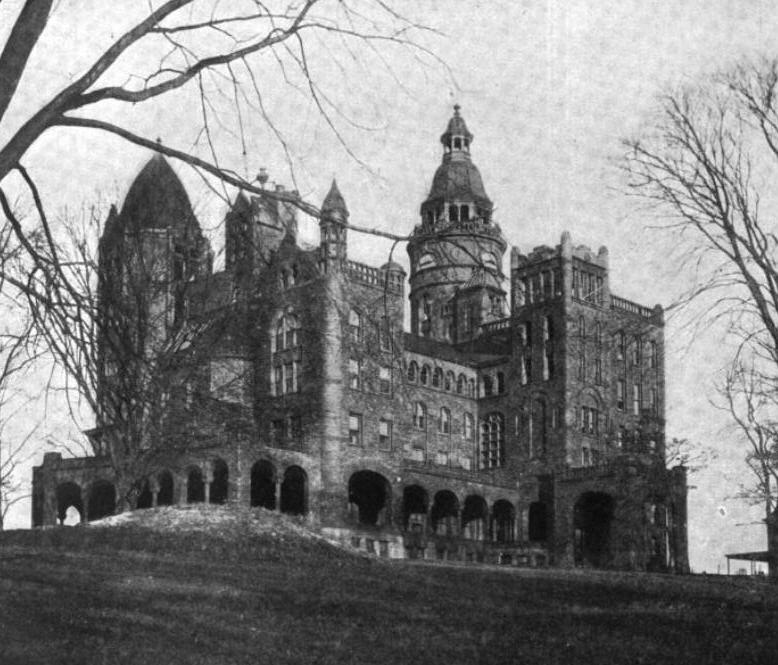 It turns out Webb Institute is the current name of the Webb Academy and Home for Shipbuilders — what previously occupied the property now known to most Bronxites as Fordham Hill (and to me for sixteen years as home). The first image visible was of how the academy looked shortly after it opened in 1899. It was the first time I'd ever seen it and… it was a Richardsonian Romanesque style-building. I loved it because I've loved the style for longer than I've known its name; growing up with a view of the Kingsbridge Armory from by bedroom window probably assured that would be the case.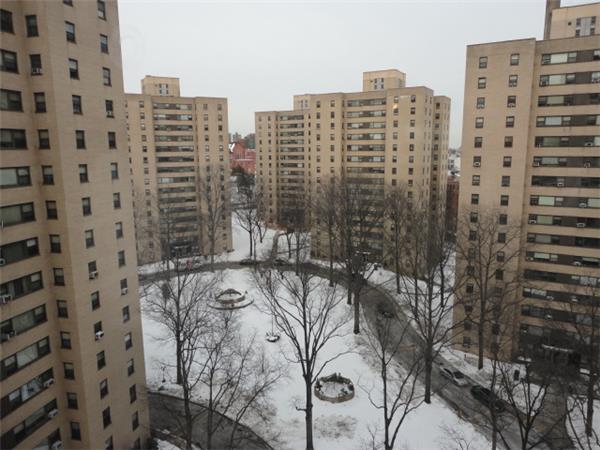 It's not as though Fordham Hill itself didn't influence a love of architecture. It's one of those places in the Bronx that everyone knows of even if they've never stepped foot on the property. The nearly 1,200 unit complex is a miniature version of an American attempt to create Le Corbusier's Radiant City. The nine buildings were developed by the Equitable Life Assurance Society of the United States in 1950 after the Institute had sold the land to them in 1945 and moved out to Long Island. It became the largest privately held residential cooperative during the 1980s and  sits atop  the highest naturally occurring point in the city. The land was once owned by Nathaniel P. Bailey (not connected to the Baileys of circus fame as some accounts suggest) and acquired by shipbuilding magnate William H. Webb to build the school from his estate following his death in 1891. (the reason some of the buildings had a Webb Avenue address before the oval providing access to the main entrances of the buildings became an official (though private) city street.
Why is the Romanesque Revival (specifically the Richardsonian Romanesque) so significant in this case? I started thinking about the places I've lived; every place I've called home has never been farther than four blocks away from at least one building designed in that style. (I've also never lived more than 16 minutes travel time from an airport — even more freakish to me considering I don't like flying nearly as much as some may think.) They've been all types too, and they've influenced things like where I went to college (the official school seal of the Savannah College of Art and Design contains of its original building, now known as Poetter Hall) to where I've attended church. My new found knowledge about where I called home growing up is just bizarre, but in an intriguing and happy kind of way.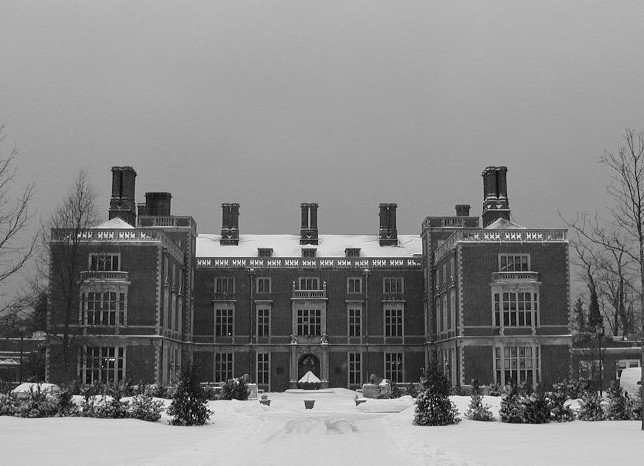 The second image was just as captivating, mostly because I knew I'd seen it before — and so have many of you. I didn't recognize it at first, but it eventually clicked. It was not of a Richardsonian Romanesque building, but of the current home of the Webb Institute, the Braes. The building is now known as Stephenson Taylor Hall; it is also known to fans of the new TV series "Gotham" (and those who bravely sat through 1995's "Batman Forever") as the cinematic representation of stately Wayne Manor, the home of Batman's alter ego, Bruce Wayne, and the Batcave.
To put it bluntly, I found a way to go from researching NCAA football to Batman. Long time friends know a favorite saying of mine is, "It always, ALWAYS, leads back to Batman." I guess that's another constant, isn't it?
Cheers.
---
Also published on Medium.