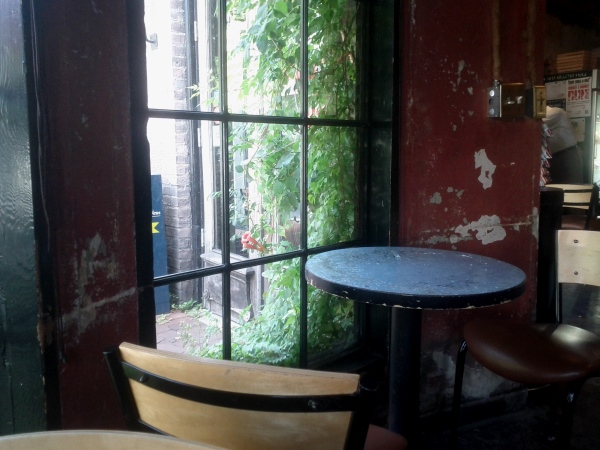 December seems to always be a period of reflection. Temperatures drop, apple cider's served hot, and community is sought by all.
Last week's cold snap aside, when one or two of those things are missing, it's tough to believe it's already December. It's become easier to find community online in recent years as others are looking for new people and interests with which they can connect.
This year I'm revisiting old friends while investing in some new opportunities for self-exploration. It's good to have structure, so why not seek it out to help prepare for 2014? Here's what I'm using:
#reverb13 – I'm dropping by and participating in one of this year's editions of #reverb blog prompts. It's been a few years since the last time I hopped on board; seeking out this year's list also gave me a chance to check in on what's happening with Gwen Bell. Her latest effort, Gaman, looks quite tempting to try as well, but it depends on how this first week goes. The goal's to complete at least half of them.
24 Ways – 24 Ways is an annual web based project I've watched from afar. I'm looking forward to participating this year, especially since there are several things I'd like to get better at accomplishing on my own without relying on harassing those with better coding and development chops with direct messages all the time.
Holmes for the Holidays – The world's greatest detective – and critical thinking in general – has always intrigued me. Why not read all the stories before the end of the holiday season? Granted, there are several books out there I'd like to dig into, but I keep thinking I should tackle more classics. It's also a great excuse to finally pay off my library fine and to have something to talk to Rachel about when we finally get together for coffee. Plus, who doesn't want to try to think like Sherlock?
There may be other things that pop up between now and December 31 that pique my interest, but I'm thinking these should keep me pretty busy.