I'm still attempting to recover from having my brain juices drained at the Reynolds Journalism Institute at the University of Missouri as part of Hardly Strictly Young.
I think I'd have a hard time trying to explain why I was there and the purpose of the event. Luckily before I started the trip back to Birmingham yesterday, I was able to corner event host (& Spot.Us founder) David Cohn to help me do just that:
This opportunity was needed and greatly appreciated. I think David's last comment stuck with me the most – operating a website means that I don't have work colleagues in the traditional sense. Hardly Strictly Young, Block by Block and other events revolving around journalism in all of its forms give me a chance to expand the circle of those I can interact with virtually on a regular basis. It also reminds me that I'm not necessarily alone running this marathon.
I can't make it up to Philadelphia for BCNI, but I'm already trying to figure out how I'm getting to TEDxPoynterInstitute.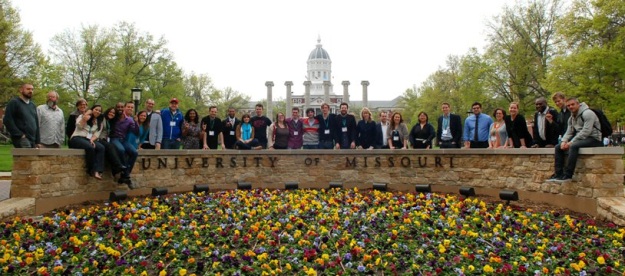 As you can see, I expanded that circle of colleagues and confidants by more than 30. I think it's safe to say I also gained a couple of new friends in the process. I left with some practical lessons and some ideas for the future of The Terminal and the career in general.
What were those lessons? Hopefully I'll be sharing them (and a few links to others who've already fleshed out what they could lead to) later on this evening…