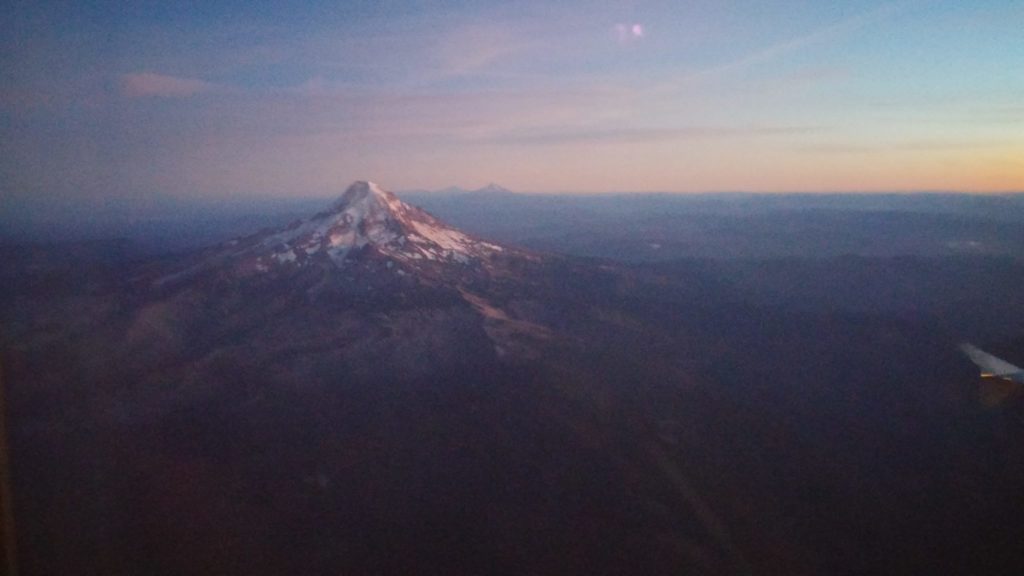 It's been a month since I returned from my long ten-day road trip. I enjoyed seeing the tips of mountains flying past from above and below; pockets of color punctuated sections of the Rockies as fall announced its arrival. Thanks to my first stop in Portland, I found a way to rediscover what I needed to function while meeting some incredible people and reconnecting with others.
There are probably other, more in-depth recaps elsewhere about XOXO. Here's one of the efforts to collect links to most of them and one of the best explanations about why it's so important for (and to) creatives. I'm sure I can do a better job of answering specific questions as the come up via the comments. This will cover what stood out to me while there, but probably more so what I took away from it.
I'd intended to redesign this website while traveling, though staying as disconnected as needed. My laptop's motherboard and LCD display stopped working shortly after I checked into my room in Portland, OR. This made it easier to disconnect but harder to work on this digital outpost. I don't think I savor my experience as much if the laptop issues don't happen.
I hadn't been to my second stop, the Online News Association (ONA) conference, since Atlanta in 2013. It was beneficial and enjoyable. It was insane to see how much Denver had changed in eight years. It was a reminder to continue finding ways to connect with journalism as a profession. My thoughts on how to do so moving forward though were shaped and tempered by my first stop.
The pilgrimage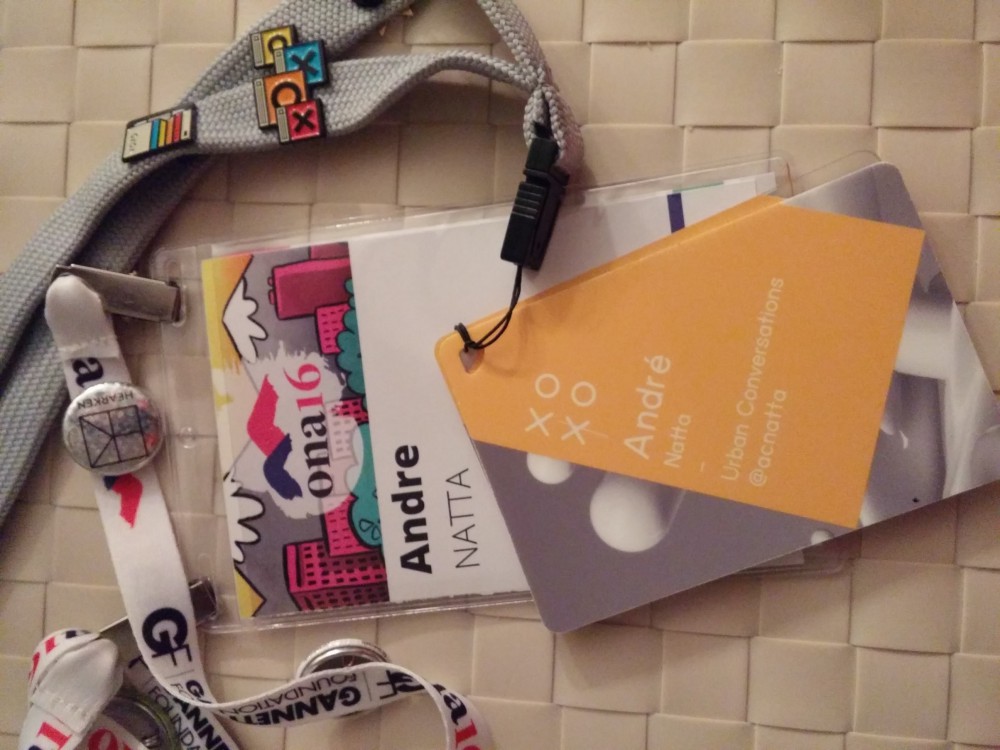 The first leg was an add-on. It enabled my doing a few things I'd had on the personal "it'd be nice" list for some time. This included finally getting a chance to attend XOXO.
I'd known of the experimental festival since its first iteration was announced via Kickstarter. I never thought I'd have a chance to attend.
I knew several people who'd attended before who'd always encouraged me to try to attend. I didn't. When I saw there were no plans to hold one in 2017, I decided to apply for a subsidized slot. I remembered what it was like to take chances and not be afraid of the outcome. Luckily for me, it was a good one and I altered my travel plans accordingly.
I'll echo what many seem to have said: it's difficult to describe what XOXO is and what it means. That said, I can try.
I ate incredible food. I used Portland's bike share service (and some of the crazier Biketown rides in the process). There were chances to talk with people I don't see often even though they don't live that far away. I had conversations without pretense or expectation, things hard to avoid in current society. I saw a live interview conducted while the participants were in a virtual world also visible to us. I fell in love with new (to me) podcasts, shows, and video games while wanting to see more from their creators.
Most important for me, I was told it was OK to dream again. It was OK to be real with yourself and others, even if it wasn't what others were seeing (or wanted to see). It was when Sammus (recently featured by the fine folks at NPR) started dropping knowledge and planting seeds for courage. Lucy Bellwood did so when she reminded us "the Internet will not give you what you want" (more on that below). Esra'a Al-Shafei inspired as she described her accomplishments while displaying courage and conviction. for the first time since she attended our WordCamp in Birmingham. All of them reminded me why more often than not I enjoy the journey more than the destination.
Needless to say, there was a lot to sort through after three days. Recurring themes for me included dealing with fickle and finding a truly supportive community. There were no winners or losers, there was a community. No one tried to pick things apart; they reached out to say hello.
Letting it wash over me
I tried to make sense of what I'd experienced while sitting on the California Zephyr. Traveling along one of the most picturesque train routes in the United States en route to Denver, I looked about the window and started to write:
Mountain ranges

Peaks look majestic

A lot of stress and force have them looking the way they do now

Tough to get to the peak

They look perfect but have jagged edges tucked away

How do you rebuild your life so you're content instead of trying to be perfect?

We seem to be forced into the idea of perfection every day, spending life in an American middle class with accouterments previously associated with the upper crust. We're always trying to keep up with our neighbors or our friends – or at least the lives we've constructed for them in our own heads.

What will it take to realize our desire to live better is also the desire driving the need to always need more in our lives?
I remember the worlds available to me when I first hopped online. I know what platforms like Plurk, Facebook, and Twitter gave me as places to connect with people. I'm aware of how hard it's become to find those types of places now and how the joy of exploration seems to have faded.
I remember living with frozen pipes for several mornings in a row because of not being able to pay for heat years ago. There's a sense of joy whenever I pull up in the driveway nowadays because I cherish and respect the privilege. I know how fast it can all go away.
It's nice to know I can dip into the well of support that is XOXO's Slack group. It helps to be able to talk with people doing while encouraging each other and lifting each other up. It also helps when you're reminded of those opportunities that already existed.
The family (& community) you choose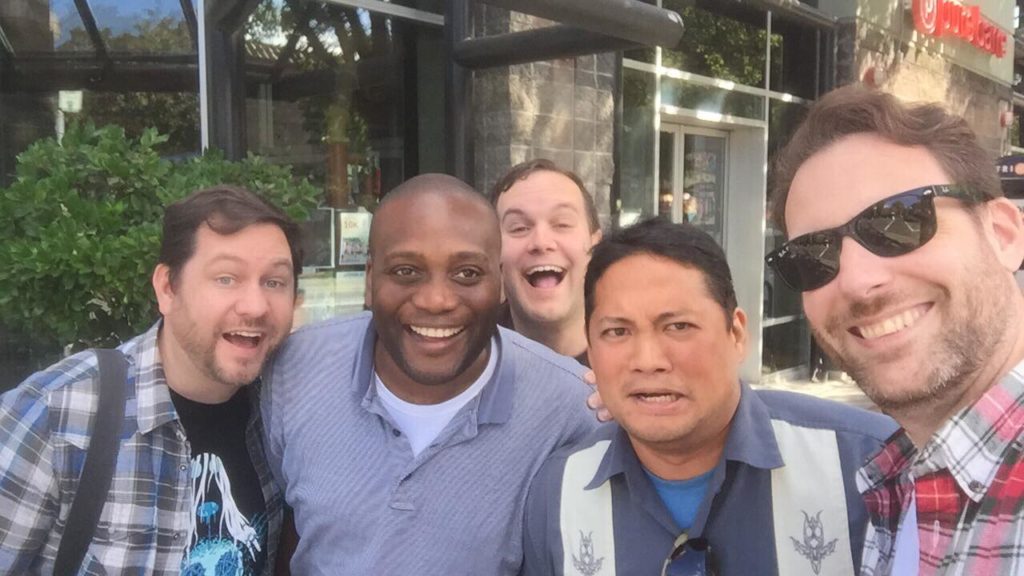 This photo captures a lot. I hadn't seen most of these guys in person in more than a decade. We'd gather at the house they shared in Savannah's Victorian District on Sunday evenings. We'd spend hours talking about anything and everything. They all ended up in Portland. I stayed in the Southeast, thinking I'd just spend two or three more years there and then I'd be somewhere else. (The first day of XOXO marked 23 years since I'd arrived in Savannah and twelve since I'd relocated to Birmingham.)
I told them I was going to be in town, They told me I was going to meet up with them for lunch. Taking into account the time zone change, we sat down at our table for lunch at the same time I'd normally be ringing their doorbell in the Coastal Empire. It was as though we'd never stopped having those Sunday conversations.
When Jon tagged the photo to share via Facebook, he said he was "eating dinner with beloved family." We often see people talk about the family you get to choose. It's rare to get a chance to take stock of how those choices and those people have helped shape your life. It wasn't the only time it happened during my trip, but it was the most poignant of them. It was a chance to be grateful for generosity and sincerity. Technology enabled me to have a human experience — one without the trolls, negativity, or the expectation of something in return.
I know how grateful I was for the chance to attend and for how it's helped me think about what's next. It's now easier to remind myself to block out the noise and to focus on what I can control. I'm less likely to get worked up over how intense people can be over somewhat minor items. I hope there's another opportunity to gather and explore together in person soon.
I think it's what we need more than ever.
---
Also published on Medium.