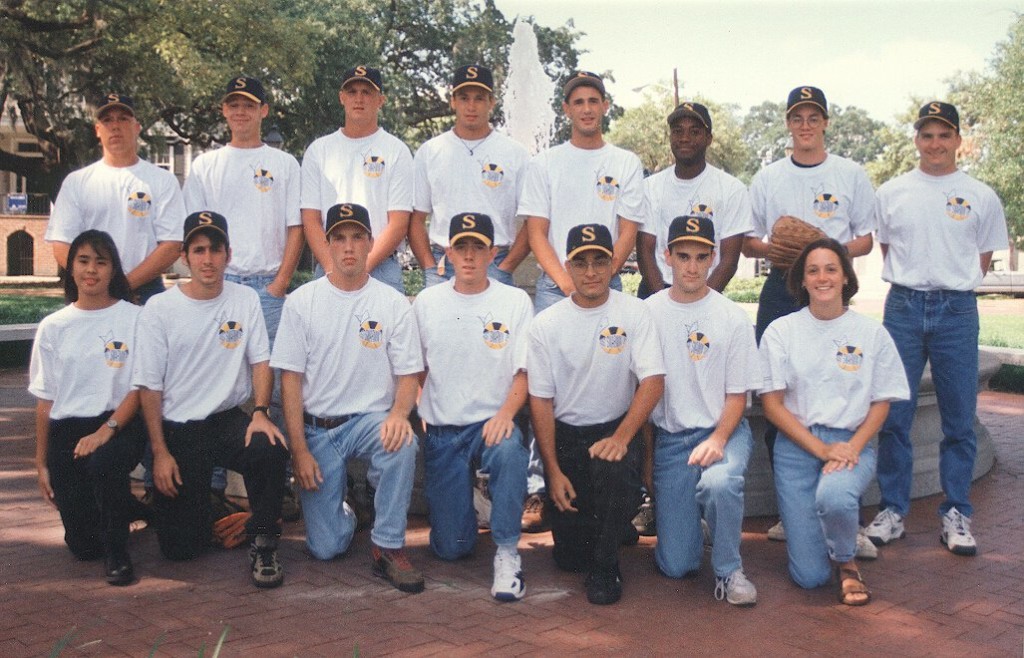 One thing that many current users of Facebook seem to forget is the service was originally created for college students as a means to connect with one another.
Some would argue it's rendered yearbooks obsolete (as well as a few other things). It allows you to catch a glimpse of what once was in a sepia-toned hue of nostalgia while giving you a look at what's going on in their lives (provided their privacy settings allow you to do so and their virtual windows are really open).
Those of us who talk about "social media" and its return of investment seem to forget that it was supposed to be about fun, memories and connecting. We're always on the lookout for the latest and greatest replacement and every once in a while need to be forced into recognizing that perhaps we shouldn't rely solely on a third-party platform for marketing and sales.
I've seen parts of my eleven years in Savannah, GA be relived virtually as one of the many "You know you went to ___ if…" groups recently popped up for my alma mater. Memories of professors, local hangouts and institutions and quirks associated with growing up in the Hostess City of the South have been bubbling up from within and apparently in the hearts and minds of more than 400 people as of my posting this to the site.
For many who look to Facebook as a marketing service, it's noise. Those folks getting a chance to reconnect and remember – it's a window back to "the good old days" warts and all.
It's made it easier to remember the reasons – both good and bad – that I enjoyed my time there. There are things like the first Christmas I spent with my brother Ainsley's friend Sarah's family on Isle of Hope. I think about Tony Bennett belting out "Fly Me To The Moon" without a mic from the stage of Trustees Theater on opening night while I was sitting in the back row hearing it sound absolutely perfect. I think about my Rising Star experience and being able to claim I was one of the only guys ever to rightfully claim residency in Pulaski House for an extended period of time; the Spring Break trip as a member of the baseball team to San Antonio, TX; the opportunity to help bring some joy to lives during another Spring Break to Apopka, FL…
It's nice to open the book back up and relive the good old days, but it's also just as much fun to see what folks are doing right now – whether or not they've done what you expected (or hoped) for them. You know, kind of how Facebook used to let you before they did away with active pages for high schools and universities.
Maybe it's a wake-up call for the folks at Facebook as people begin to write about how they're supposed to compete with Google+ (something that I believe is a wasteful argument to begin with as they really aren't in competition with each other at all). Maybe it's a sign that schools need to figure out how to openly allow more communication among alumni (recognizing that some are doing a pretty good job already in some areas).
I think it's most funny reading folks talk about apologies and such. The age of innocence is just that – one where we all will make mistakes without knowing what they are and why they are. Perhaps letting what happened be and knowing how to not make the same mistakes again are more important than attempting to relive.
Perhaps it's also important to be reminded how much fun it was to live without fear and bottle that feeling up as we face insane times ahead. Or maybe after we've reconnected online it's an excuse to pick up the phone or find a way to meet up locally.
But I should probably get back to it; I'm on deadline with two pieces after all… AMIRIGHT!
Cheers.