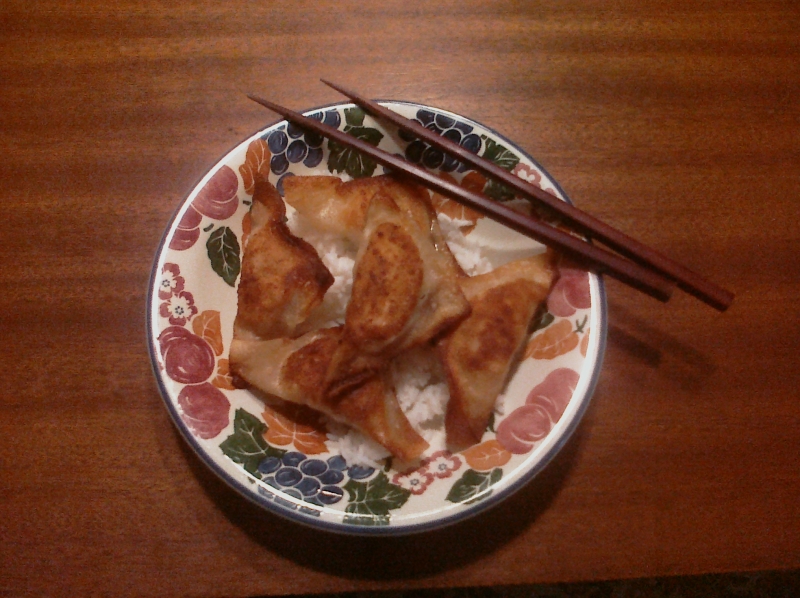 We've been continuing the trend of making more Asian-inspired food at the house recently. This started out back in September when Betsy decided to make Vietnamese noodle bowls for my birthday (which apparently garnered a lot of attention from our friends on Facebook – plus it tasted really good).
Earlier this week she came home excited about what she'd bought at the grocery. I'll freely admit that while I'd paid attention to the idea of trying to make wontons at home, I hadn't expected this week to be when she'd try it. We ended up having them steamed and (as shown in the photo above) fried. They were pretty tasty.
It's looking like the experiment will be continuing for some time to come.
Photo: Betsy's Fried Wontons. Taken with my Palm Pre.